Helping You Navigate Eye Disease
Your eye exam is about more than just updating your prescription and getting new glasses—it also allows our team to check for signs of eye disease.
Eye disease can come in different forms, including cataracts, diabetic eye disease, and age-related macular degeneration (AMD). We implement diagnostic technology like optomap retinal imaging to get a complete picture of your eye health.
We take a hands-on approach to detecting, monitoring, and managing eye disease for you. Contact us to schedule your appointment today.
Book Appointment
Early Detection & Management
We strive to help detect signs of eye disease early before it starts negatively affecting your vision. Through consistent eye exams, our team can begin preparing a personalized treatment plan to preserve your vision.
We use optomap retinal imaging to pick up on abnormalities in your vision or signs of potential issues. It all starts with a consistent eye exam schedule.
Getting A Closer Look with Retinal Imaging
The optomap uses a noninvasive scanning laser to create an incredibly detailed 200-degree image of the inside of your eye. With the optomap, our team can quickly and easily assess your overall eye health, identify potential issues, and provide you with personalized treatment options.
The optomap assists our team in monitoring macular degeneration, retinal tears or detachments, and even the effects of diabetes on your vision.
Learn more about the optomap by visiting Our Technology page.
Exploring the Different Forms of Eye Disease
Patient education is a big part of our practice, and when it comes to eye disease, things can be a little confusing and overwhelming.
We believe in helping educate our patients on the different forms of eye disease so they can pick up on some of the early signs and schedule a visit with our team.
Cataract Management
We offer pre-cataract surgery evaluation and post-op care. Our cataract evaluations include advanced retinal imaging through the optomap.
Cataracts develop when the normally clear lens of the eye becomes clouded. It can include symptoms like blurry vision, dim or yellowed vision, and difficulty seeing at night. Cataracts begin forming when proteins in the eye form clumps that prevent the lens from sending clear images to the retina, the thin layer of tissue that lines the back of the eye.
If cataracts progress to a later stage and prevent you from going about your daily activities, such as reading or driving, cataract surgery is the only option to remove them.
Age-Related Macular Degeneration
AMD is a progressive disease that affects your central vision, damaging the macula. This damage can make things like reading and driving much more difficult. AMD is a leading cause of vision loss among older adults with 2 main forms:
Dry AMD is the more common form of the disease and occurs in early, intermediate, and late stages. This form of AMD occurs when the macula thins with age.
Wet AMD is the less common form of the disease and causes faster and more severe vision loss. Wet AMD occurs when abnormal blood vessels grow in the back of the eye and damage the macula.
We diagnose and monitor AMD with the optomap to get a more detailed look at how it's affecting your vision. Consistent eye exams, adjusting your diet, and giving up smoking are also effective prevention methods for AMD.
Diabetic Eye Disease
Diabetes affects more than your blood sugar—it can affect your vision too. Diabetes can also increase the risk of developing eye diseases such as cataracts and diabetic retinopathy, which is the primary vision loss concern for patients with diabetes.
Some signs and symptoms of diabetic retinopathy can include blurry vision, a loss of central vision, and difficulty seeing at night.
Our diabetic eye disease evaluations implement advanced retinal imaging through optomap to monitor the effects diabetes has on your vision.
Putting Your Visual Health First
Our eye disease diagnosis and management services are all about putting your eye health first. We combine patient education with the knowledge and experience to treat and manage the different forms of eye disease.
Contact us to schedule your appointment today and get an early start on eye disease management.
Book Appointment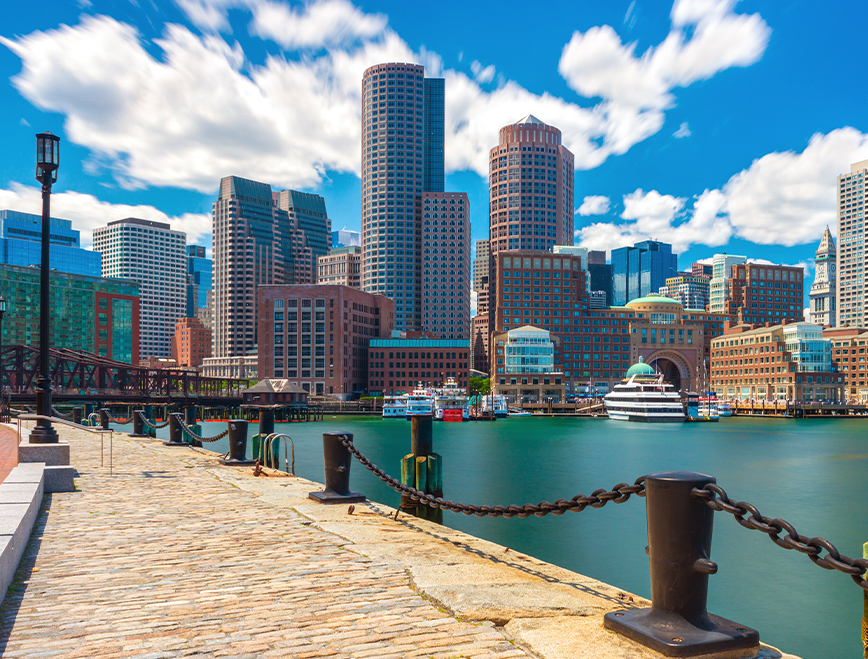 Our Address
681 Tremont Street

Boston

,

MA

02118
Practice Hours
Monday

:

Closed

Tuesday

:

10:00 AM

–

6:00 PM

Wednesday

:

10:00 AM

–

6:00 PM

Thursday

:

10:00 AM

–

6:00 PM

Friday

:

9:00 AM

–

4:00 PM

Saturday

:

9:00 AM

–

2:00 PM

Sunday

:

Closed