Technology Backed by Experience
Eye care technology is always evolving, and we strive to be a part of that evolution. Our team works to provide comprehensive, accessible eye care using innovative technology for our community in Boston.
We offer the optomap as a significant part of our eye exams. The optomap allows us to capture high-resolution images and examine the details of your eyes to check for signs of macular degeneration, retinal tears or detachments, and other health problems like diabetes.
Our aim is to make your eye care experience educational and practical. Contact us to schedule your appointment today.
Book Appointment
Informative & Productive
From refraction machinery to optomap retinal imaging, we are always looking to help our patients enjoy an informative and practical experience at our clinic. Annual eye exams are vital to maintaining your vision and overall health, and our detailed retinal imaging allows us to monitor any changes in your vision every time you visit us for an appointment.
When you visit us for an eye exam, you can expect advanced retinal imaging backed by our doctors' experience. Our team can sit down with you to explain your imaging results and use refractive machinery to determine your prescription for new glasses.
We are always looking for new ways to maximize your eye care experience with us.
Optomap Retinal Imaging
The optomap produces an image that provides us with a high-resolution 200° image to review the health of your retina. This is much wider than a traditional 45° image.
Many eye problems can develop without you knowing—in fact, you may not even notice any change in your sight. Fortunately, diseases or damage such as macular degeneration, retinal tears or detachments, and other health problems such as diabetes and high blood pressure can be seen with a thorough exam of the retina.
The optomap provides:
​​
A scan to show a healthy eye or detect disease
A view of the retina that gives us a more comprehensive view of your eyes
The opportunity for you to discuss the results with your doctor
A permanent record for your file, which allows us to compare results year-over-year
The optomap images are shown immediately on a computer screen so we can review them with you.
Refractive Machinery
Refraction machinery plays a crucial role in eye exams, providing accurate measurements of your refractive error and helping determine the perfect prescription for eyeglasses or contact lenses. Autorefractors, one of the most commonly used machines in this process, offer a quick and precise evaluation of a patient's vision.
Our refractive machinery helps make your experience accurate, efficient, and convenient.
Innovative Technology at South End Eye
At South End Eye, we value the patient experience above all else, and implementing technology into our eye exams allows us to elevate that patient experience. We aim to streamline your eye care experience and leave no doubt that we're our community's destination for eye care.
Contact us to schedule your appointment today and experience our technology for yourself.
Book Appointment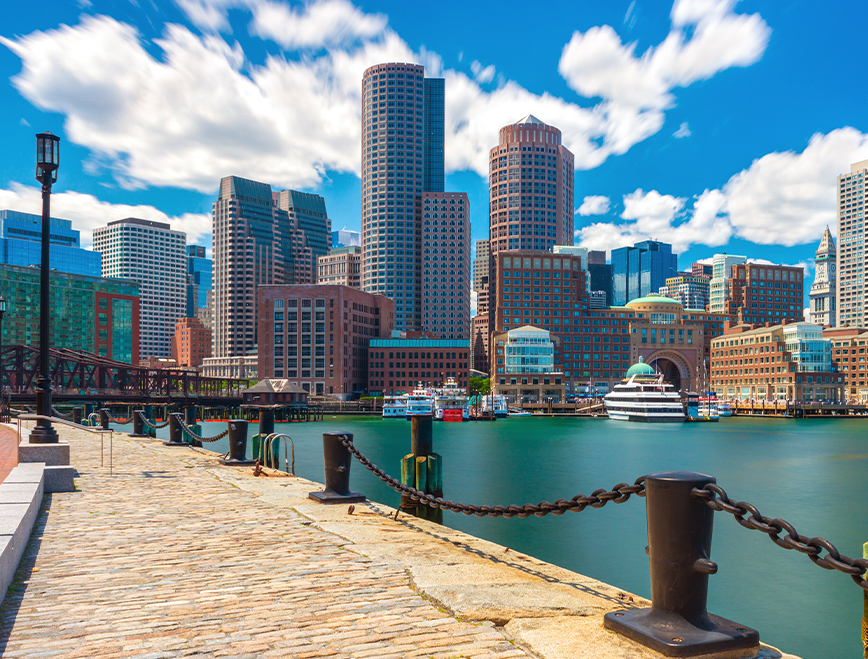 Our Address
681 Tremont Street

Boston

,

MA

02118
Practice Hours
Monday

:

Closed

Tuesday

:

10:00 AM

–

6:00 PM

Wednesday

:

10:00 AM

–

6:00 PM

Thursday

:

10:00 AM

–

6:00 PM

Friday

:

9:00 AM

–

4:00 PM

Saturday

:

9:00 AM

–

2:00 PM

Sunday

:

Closed